In our Archipelago stores we carry Mavi, MAC, Worn, J-Brand, 7 Diamonds, Agave, Adriano Goldschmied and Citizens of Humanity designer jeans for men.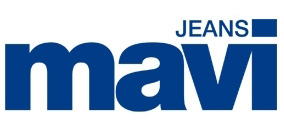 Founded in Istanbul in 1991, Mavi Jeans designs a full collection of jeans-wear, for men and women. Turkey's first fashion brand to become global, Mavi has been the leading jeans brand in Turkey since the last 14 years. Mavi is now sold at over, 4000 specialty stores, better department stores and specialty chains in 50 countries including the US, Canada, Turkey, Australia, Germany, Denmark, Netherlands and Russia. Mavi has over 260 retail stores with flagships in New York, Vancouver, Montreal, Istanbul, Berlin and Frankfurt.
Mavi's philosophy is to build a brand around perfect fitting jeans that convey a Mediterranean feeling in terms of fashion and detail. Maviterranean is exotic and inspirational, contemporary and accessible. Mavi, which means blue in Turkish, is known for high quality, great fitting and fashion-forward premium denim.





The 7 Diamonds brand has established itself as an exemplar in the fashion industry through its innovative designs and fashion forward attitude. Initially introduced to the world as an innovator of button down shirts, we have since expanded our line to include a full scale collection of products consisting of knits, sweaters, leathers, outerwear, denim, and non-denims.





Agave is a California lifestyle brand created and represented by friends, artisians and passionate people who stand for courage, integrity and full self-expression.




AG Adriano Goldschmied began as a small boutique line, and over the years has become synonymous with great, quality, design and state-of-the-art washes.




The citizens of humanity philosophy - our culture, our product, and our commitment to our customers. We are a brand that is not only about craftsmanship and quality, but about people, and creating a culture that focuses on creativity and inspiration.

---